2016 Fairbook
Anyone who is interested in getting their own copy of this years fairbook, it is available  to download here. Just click on image below to be directed to the download link. Once there simply click on the link and you can download a pdf copy for your own use.
Trash to Treasure
Interested on getting a bargain on some great products? Then stop by the fairgrounds on Saturday July 16th from 9am to 3pm. Have goods you're interested in selling? You can reserve a booth for 25 dollars! See flyer below for more details. Also give us a hand and share this event with your friends.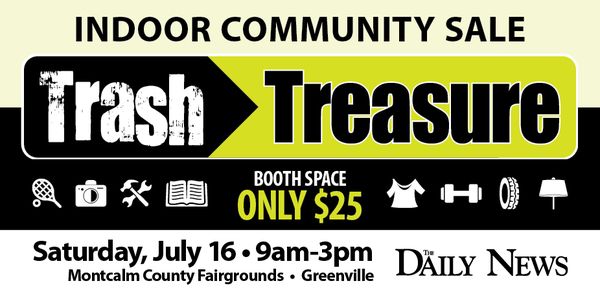 Fair Association Membership
Make The Match For Our County
Love 4-H? Interested in helping ensure that we can continue to put on great 4-H events? Well the Michigan 4-H Foundation is helping out by matching donor's donations. Through the County 4-H Endowment Match Campaign supporters of county fairs can now double their support by making a donation to the Make The Match For Our County Campaign. To find out more about this and other 4-H campaigns in our area use the link below.